GPS Blinker
Programmable GPS Synchronized Blinker with up to 4 on/off times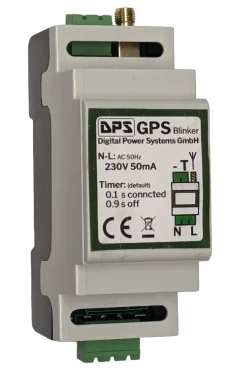 Features:
GPS Synchronized Blinking
Supports complex blinking patterns

up to 4 ontimes
up to 4 offtimes

Compatible with DIG-CCCV-15W Power Supply
When no GPS Antenna is connected, it workes non-synchronized.
Internal GPS Amplifier
Product description
The GPS-Blinker primary purpose is to synchronize the blinking of lights and other loads in complex blinking patterns, leveraging an external power supply. It has the capability to synchronize multiple power supplies, with the DPS programmable power supply DIG-CCCV-15 being a compatible option. The device is equipped with a GPS amplifier to ensure optimal reception.
The GPS-Blinker recieves timing information through the GPS antenna. In cases where no GPS antenna is connected, the device operates in an arbitrary mode. The GPS-Blinker supports complex blinking patterns with up to 4 ontimes and 4 offtimes. By default, the blink sequence is set to an on-time of 0.2 seconds followed by an off-time of 0.8 seconds, resulting in a blink period of 1 second.
Marketing Resources / Linkedin Posts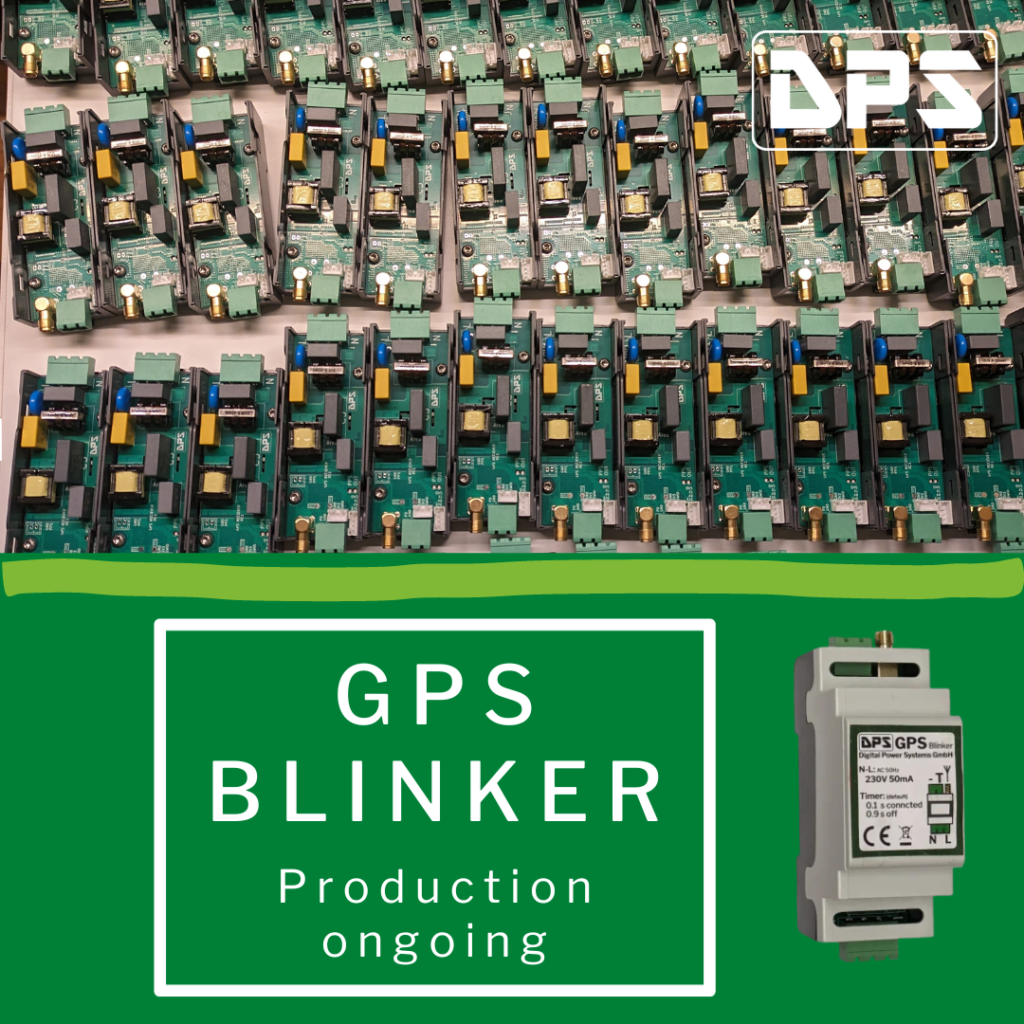 Description
Production ongoing of the DINRAIL GPS Blinker.
The blinker synchronized LED warninglights of windmills.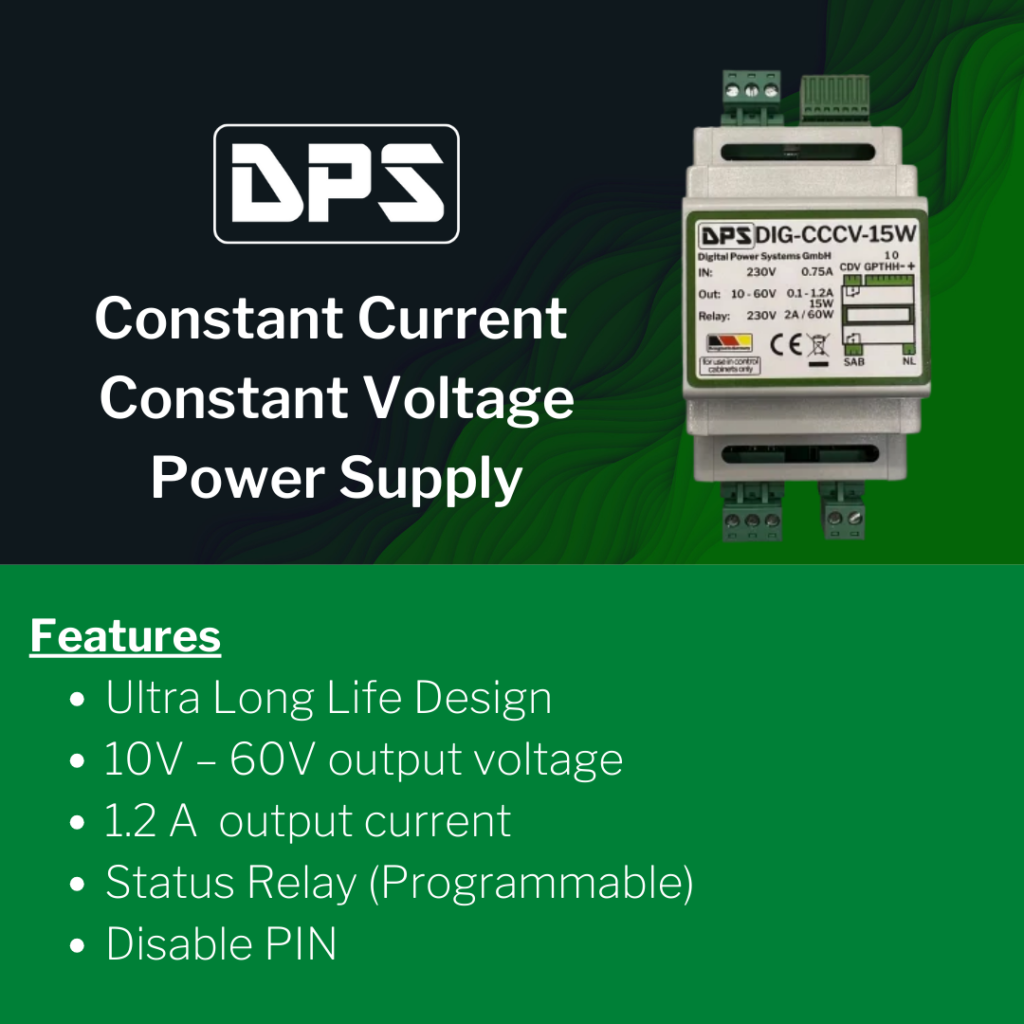 Description:
🌬️ Synchronize Obstacle Lights for Windmill GPS-Synced Blinker🌐
🔥 It syncs the blink of multiple windmills, perfectly paired with our DIG-CCCV-15W system. But how does it work? 🤔 🛰️ GPS Magic: The GPS Blinker gets its timing from GPS satellites via an external GPS antenna. Even if the signal momentarily fades due to atmospheric noise, it keeps operating. 🔄 Multiple Control: What's more? You can synchronize and control several DIG-CCCV-15W systems effortlessly, reducing component cost. 🚀 Imagine the Possibilities: How would you utilize a GPS-Synchronized Blinker? 🌟 Share your thoughts in the comments below! Don't miss out on this windmill revolution. Explore the DPS-GPS-Blinker at
https://lnkd.in/ec3c7pjb
and unlock a greener, more efficient future! 🌍💡